Enerchimi Human Resources are considered as a strategic partner in the business continuity.
In our company, Human Resource Management supports the organization to achieve its objectives and ensures that the organization has talented, skilled and engaged people it needs, also makes suitable arrangements to develop skills, knowledge and a high performance culture, as well as creates a sound relationship between management and employees.
Development of skills, knowledge, and competencies of employees is the most important to our Company.
Since, Mutual Respect, Professional Ethics and Integrity, Innovation and Creativity, and Human Capital Performance are enumerated as our values; Enerchimi Human Resources by focusing on the significant characteristics in service provision such as, Impartiality, ingenuity, and desired performance create our success. ​
Percentage of Employees Based on Main Tasks
Civil structure and architecture
Project planning and control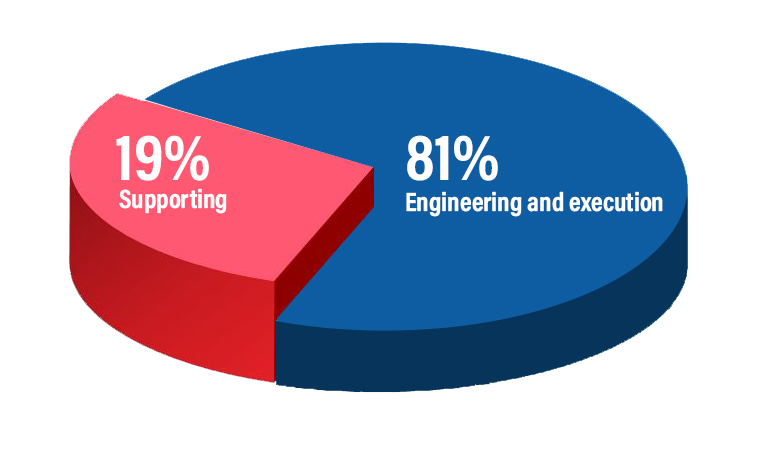 Engineering and execution
81%
Supporting
19%
Information & communication technology
Human Resources, Admin. & Training
Business Development & Tenders